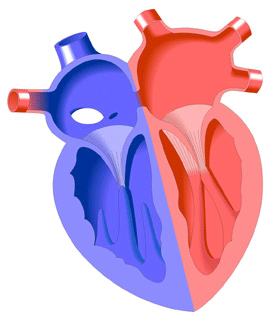 (GIF Animation, less than 60KB)
How Is It Treated?
The surgical repair of Partial Anomalous Pulmonary Venous Return involves the construction of a tunnel, or passageway (shown in light blue in the animation). This tunnel carries blood from the anomalous pulmonary vein into the left atrium.
The tunnel, or "patch", is made of pericardium (part of the membrane that covers the heart) or of a synthetic material.
Recovery from this operation is usually straightforward, requiring a hospital stay of 3 to 4 days.